Joel Hass
Professor, Department of Mathematics
---
---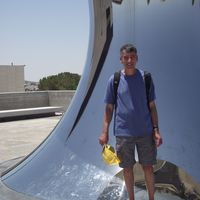 Tel: (530) 601-4444 Extension 4003
Fax: (530) 752-6635
email: hass(at symbol)math.ucdavis.edu
---
Current teaching:
Teaching in Fall 2016: 21A, the first quarter of the Calculus sequence, and 25, Advanced Calculus.
Office Hours Fall 2016
Monday 1:10-3:00 and Friday 1:10-2:00.

For week one I will also have office hours on Tuesday, 11-12.
---
Conferences and trips:
NUS
Workshop on Geometry and Shape Analysis in Biological Sciences
Singapore
June 12-16, 2017.
FoCM'17
Computational Topology and Geometry workshop.
Barcelona
July 10-19, 2017.