Joel Hass
Professor, Department of Mathematics
---
---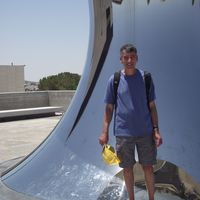 Tel: (530) 601-4444 Extension 4003
Fax: (530) 752-6635
email: hass(at symbol)math.ucdavis.edu
---
Current teaching:
Teaching in Fall 2016: 21A and 25. Details to come.
---
Conferences and trips:
Looking forward to seeing everyone at the upcoming conference:
Geometry, Topology and Complexity of Manifolds, and applications to Biology
UC Berkeley
May 20-22, 2015.
<! Geometric Structures on 3-manifolds


School of Mathematics, Institute for Advanced Study
September 1, 2015 to April 30, 2016
I'll be on sabbatical in 2015-2016, at the above program.
Applied Topology and High-Dimensional Data Analysis
University of Victoria, British Columbia, Canada
August 17-28, 2015
COMCA'15
Congreso Matematica Capricornio
Iquique - Chile
August 5-7, 2015
AMS Sectional Meeting, Las Vegas
Spring Western Sectional Meeting
University of Nevada, Las Vegas, Las Vegas, NV
April 18-19, 2015
In and Around Combinatorics
The 18th Midrasha Mathematicae
Israel Institute for Advanced Studies
January 18-30, 2015
Hyperbolic Geometry and Minimal Surfaces
IMPA, Rio de Janeiro
01/04/15 to 01/10/15
FoCM'14
Computational Topology and Geometry workshop.
Montevideo
Dec. 15-17, 2014.