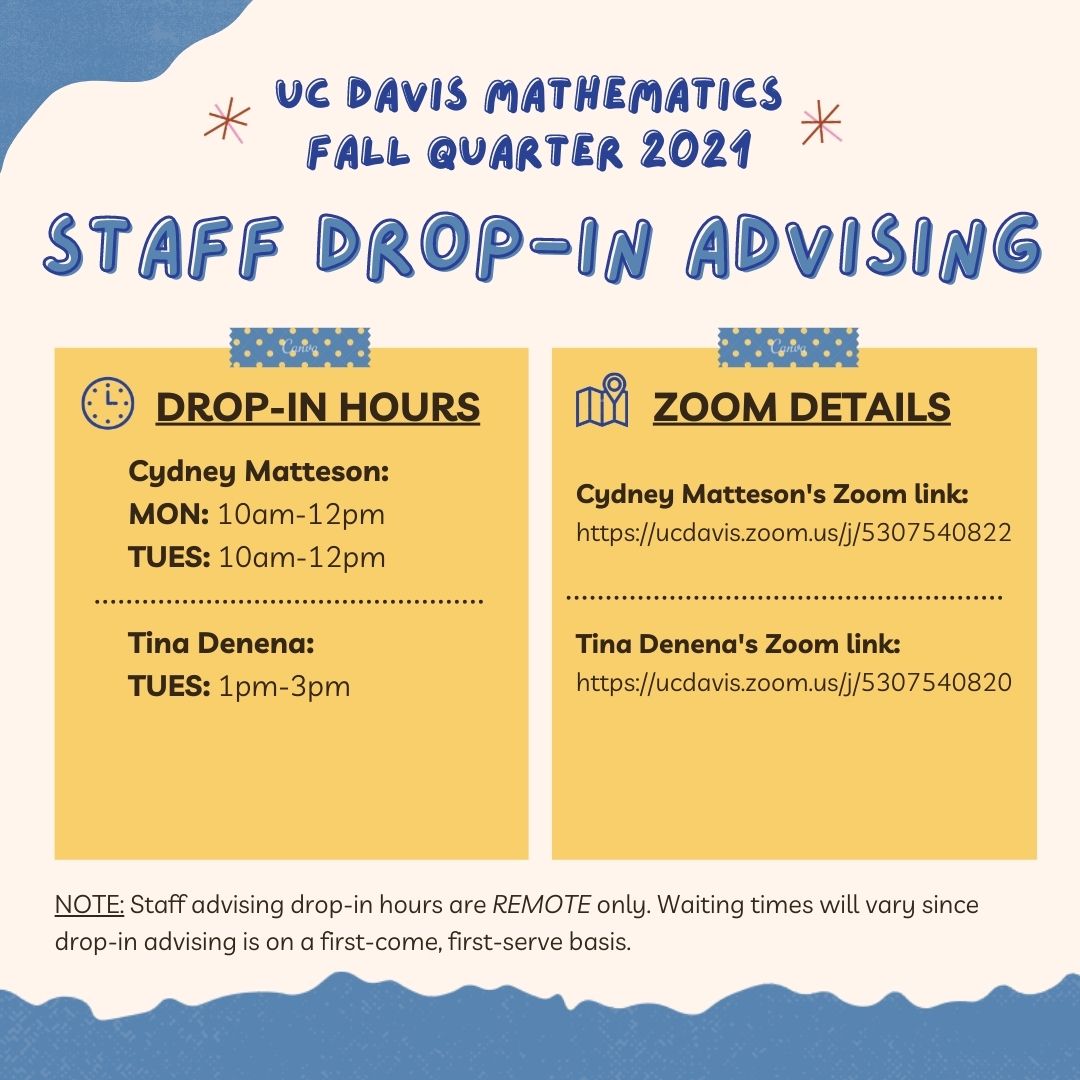 Although it is your responsibility to know the requirements of your major and to complete those requirements on time, advisors are here to help you navigate through your academic career and get the most out of your time at UC Davis.
It is encouraged that you meet with an advisor once a year to review your efforts, especially once you begin your upper division courses.
In addition to your Math Department advisors, we also suggest that you periodically consult the Undergraduate Education and Advising (UEA) advisors in the College of Letters and Science.
Staff drop-in advising is only being held remotely. The hours listed below corrrespond to our two staff advisors' drop-in hours. Please be prepared to wait in the virtual waiting room as drop-in hours can be busy at times. Drop-in advising is done on a first-come, first-serve basis.

Cydney Matteson's Zoom link: https://ucdavis.zoom.us/j/5307540822

Tina Denena's Zoom link: https://ucdavis.zoom.us/j/5307540820

Please email studentservices@math.ucdavis.edu if you have any questions regarding staff advising.