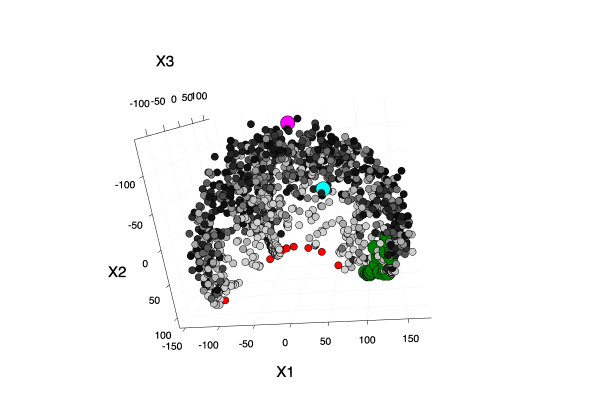 (b) A dual space of (a) using the ROT metric between eigen-
vectors. The grayscale color represents the corresponding eigen-
value magnitudes. The pink and cyan circles represent the con-
stant and the Fiedler vectors, respectively whereas the red and
green circles represent those eigenvectors localized around
branching nodes and having semi-global oscillations supported
on one of the branches, respectively as shown in the earlier section.